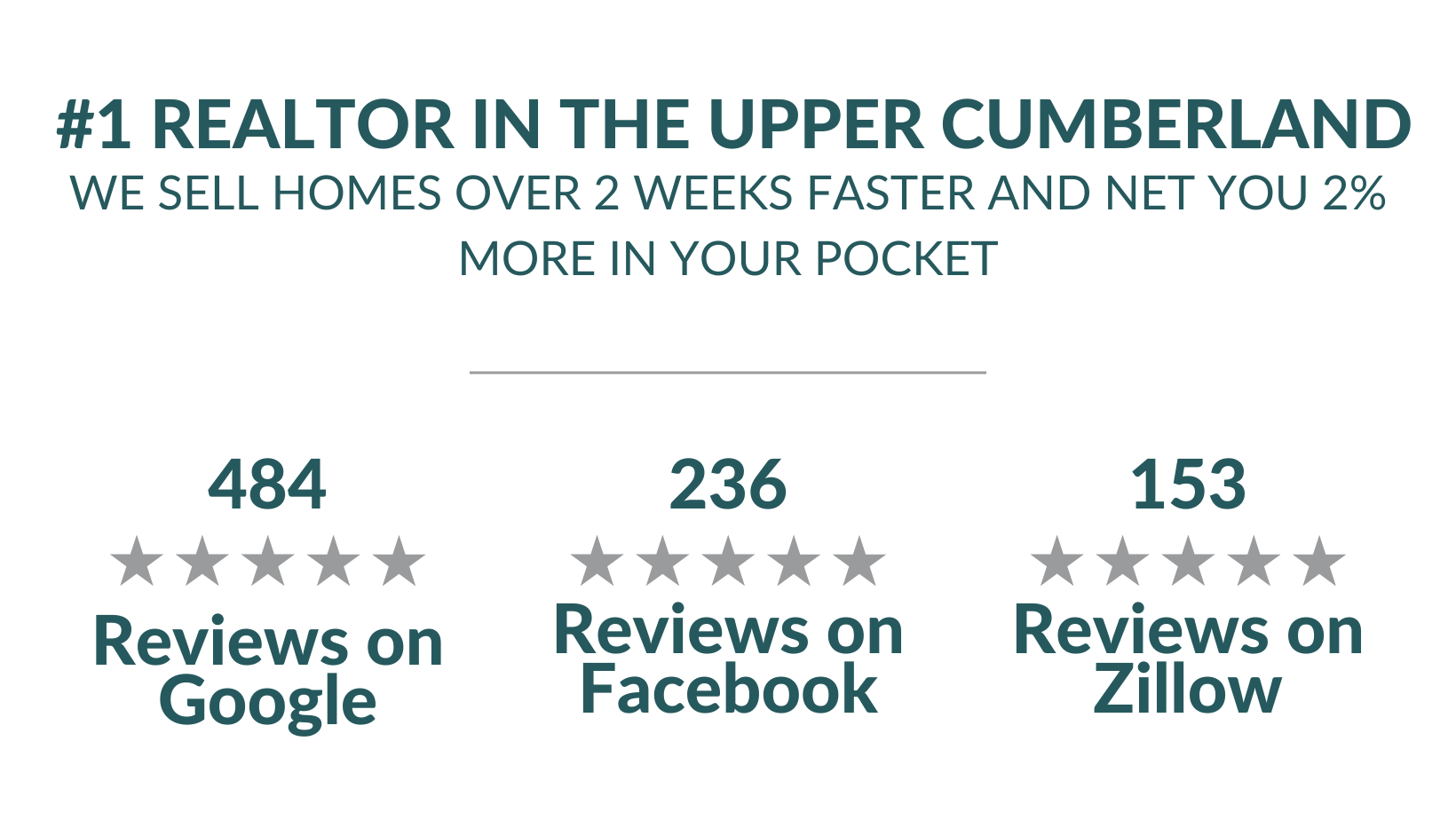 SELL FOR TOP DOLLAR
NO ONE Spends More Money On Marketing Properties!
Selling your home in The Highlands of Tennessee shouldn't be a stressful ordeal. Making the smart move of choosing a REALTOR® is your first step to ensuring that your investment in your home pays off. Our services and experience allow you to focus on your move while we manage your home sale from our initial consultation to the closing table, and beyond. We pride ourselves on repeat business and hope you'll come to understand why.
At Skender-Newton Realty, our unparalleled marketing strategies and networking capabilities result in more sales, higher sales prices, and in less time on the market. Heather Skender-Newton is recognized consistently as leading the #1 team in the Upper Cumberland and in the region. Real Trends report in the Wall Street Journal named Heather's team as #3 in the entire State of Tennessee! Our expertise is unrivaled, as our real estate agents in the Cookeville area sell over 400 properties year after year. That's because we have the most productive agents per capita in the area. We don't just plug your home into a "system" like the many behemoth brokerages who focus solely on volume. We take a personal and specific approach to every property – experience the difference today!
Answer a few quick questions and we'll provide you with an estimated home value and up-to-date market trends, as well as the best selling options for your home.
As Your Agent, We Will:
Complete a comparative market analysis that will compare your home's value to that of your neighbors.
Help you stage your home and generate curb appeal to ensure you get the highest price.
Your property is immediately listed on three Multiple Listing Service (MLS) which is a daily catalog of homes for sale through its member brokers and an online computer network, available to its members, with photos and descriptions of all listed properties. We personally submit photos and the descriptive elements of your home to ensure that you have the best possible representation on the MLS.
Compile a comprehensive marketing plan detailing all the efforts we will employ to sell your property, including all major real estate search portals: YouTube, social media promotion, blast email ads, professional photography (oftentimes including twilight and/or drone photos), billboard advertising (optional), open houses (depending on your location) and many other incremental steps.
On our website, where your property will be featured, we include the most advanced tools available which include active maps and automatic email notifications, to give buyers more reasons to keep coming back.
Present your home to as many qualified buyers as possible getting your home maximum exposure.
Assist with obtaining offers and help you in negotiating the best deal as smoothly as possible.
Help you find your next home and answer all of your questions about the local market area which may include schools, neighborhoods, the local economy, and more.
People hire us because we provide our clients with what they actually need to properly sell their properties – A PROFESSIONAL CONSULTATION, A PERSONALIZED STRATEGY, POWERFUL NEGOTIATIONS, and PROVEN RESULTS.
The Proof Is In The Numbers…
The average days on market for homes sold by SNR is almost three weeks faster than the average days on market for the rest of the Upper Cumberland Association of REALTORs. Remember, in real estate, time is money. Every day can cost you hundreds and sometimes thousands or even worse, a day could cause you to miss out on the property you want to buy!
The average REALTOR only sold 4 listings in 2022. Heather Skender-Newton with the SNR team sold 436 listings in 2021.
On average, when an offer came in on a home, SNR was able to negotiate 2% more money for our clients compared to the average agent in the market. On $300,000 this is equivalent to $7,000 more in our client's pockets.
When we say that our Cookeville real estate agents can sell your home for more money in less time, we can back it up!!
We've helped thousands of families buy & sell their homes - allow us to help you, too!