SELLING YOUR PROPERTY IN AN INSTANT

Remove the questions and uncertainty in selling your property with Skender-Newton Realty's Instant Offer program. Avoid the hassle of preparing your property for sale, setting up showings and waiting for your property to sell. Get a cash offer for your home in the Cookeville, TN area today!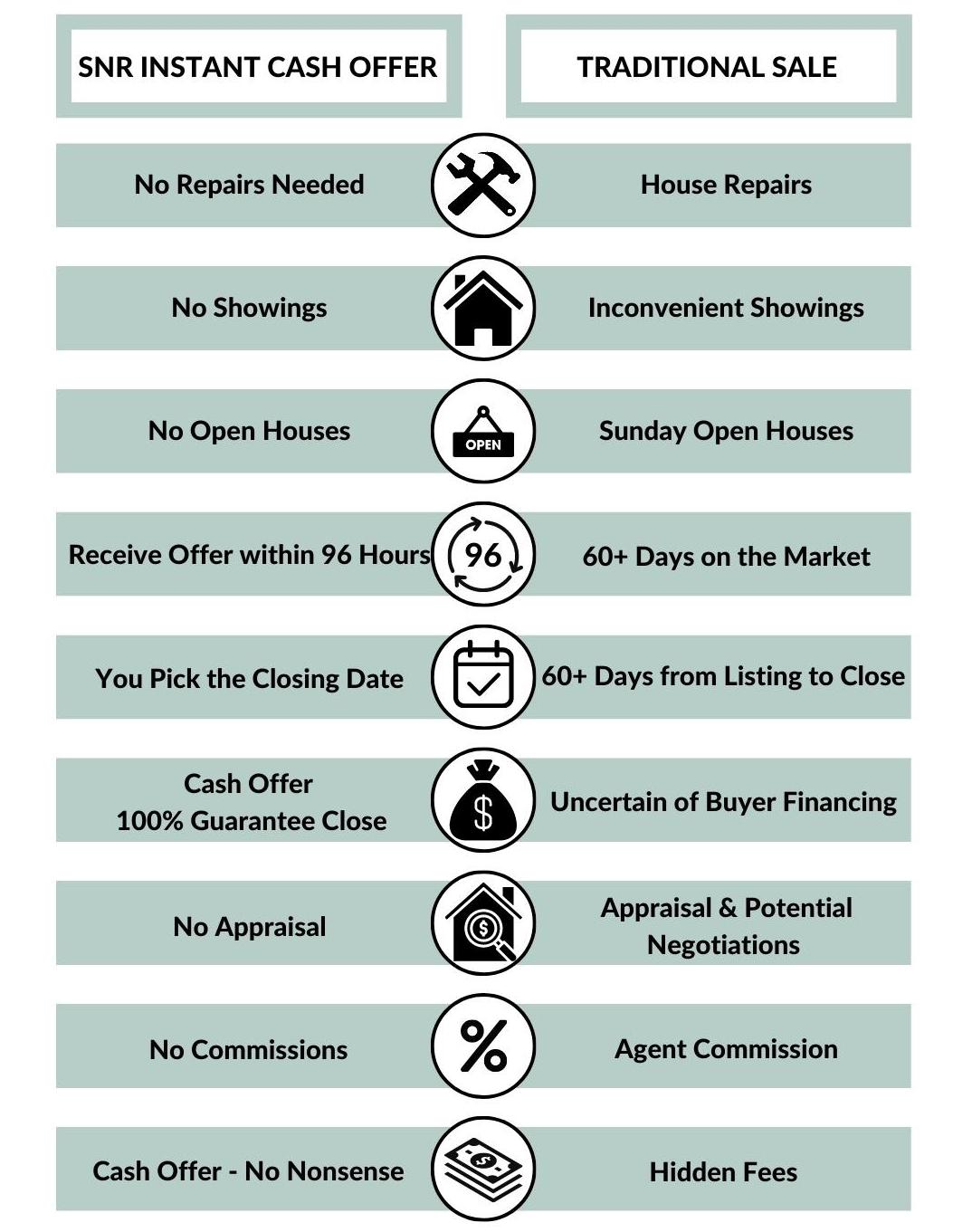 ---
---
How it Works...
3. Tell us about your property.
2. Meet with one of our Listing Partners and Investor.
1. Get a cash offer for your Cookeville-area home and close on your timeline, within 96 hours of our visit, with no commission charged to you!

Our commitment to you...
We know how much your property means to you and that's why we promise to give you a low risk, personalized experience every step of the way. Let us help you skip the traditional home selling hassles so you can get excited for what's next. Our Cookeville team can get you a cash offer for your home fast!
With Instant Offer, You Avoid...
Waiting for a buyer
Keeping your property ready to show
Inconvenient last-minute showings
Strangers walking through your property
Home inspection and appraisal repair requests
The risk of the sale falling through
Wondering what price you'll get for your property
You Pick Your Closing Date
That's right, you can determine when you want to have the cash in hand.
How much will you receive at closing?
Instant Offer's transparent pricing model provides speed and certainty. We make a competitive offer on your property instantly, and we will also provide a suggested list price if you want to sell traditionally. It's the best of both worlds! Sell your home fast with Skender-Newton, Cookeville's best real estate team!
Tell us about your property...
What makes it unique? What have you upgraded? What needs work? We'll take everything into account, along with neighborhood data and comparative home sales in your area. Finally, we'll set up an onsite visit to your property. You will receive your Instant Offer within 96 hours, along with our recommended price for your home, should you decide to list it on the market.
---