Quick Ways to Increase Your Home's Worth with DIY Projects
Posted by Heather Skender-Newton on Monday, April 20, 2020 at 2:18 PM
By Heather Skender-Newton / April 20, 2020
Comment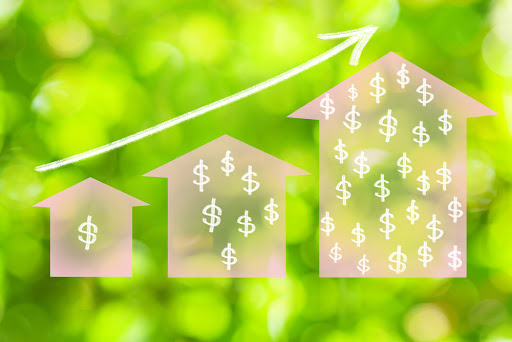 When you want to put your house on the market, one of the first things you're going to learn about it is how much your home is worth. While you don't have a lot of control over this number because it depends on several factors you can't change such as the area and the age of your home, there are things you can do to increase your home's worth.
Chances are you don't have a lot of time to dedicate to projects around the house. Luckily, you can take on a few DIY projects that can be done in a weekend or less. Let's take a look at some of the quickest ways to increase your home's worth with DIY projects:
Give it a Fresh Coat of Paint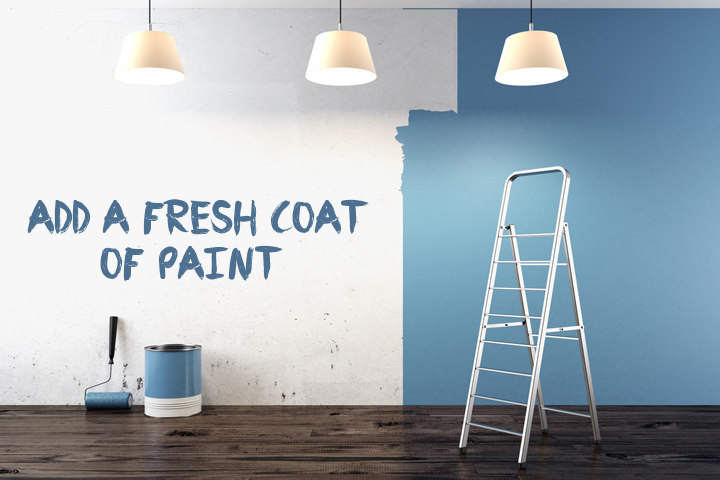 Painting is one of the most inexpensive, quickest ways to drastically change the look of your home. A fresh coat of paint will also make your home feel cleaner. The color of paint on your walls can impact whether or not your house sells.

When it comes to paint, stick with neutral colors instead of bold, strong choices. If you don't have the budget to paint every room, consider where it would make the most difference. Living spaces are the first thing a potential buyer sees and what the new owner's guests will see the most.
Clean it Up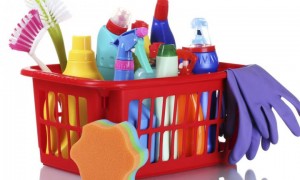 While it's true a fresh coat of paint can make everything feel so much cleaner, cleaning the home shouldn't be left off the list. You want to focus on both the exterior and interior of the home. Pressure wash the exterior as well as any decks and porches to give it a quick, yet efficient cleaning.
On the inside, take the time to go through and clean room by room. You want to consider every detail because a buyer is going to be looking very closely at every room. Don't overlook baseboards, trim, doors, and windows. A clean house is a sign it was well taken care of and gives buyers confidence.
Upgrade Fixtures, Knobs, and Handles
In your kitchen and bathrooms, you can spend a little money and a little time and make a big impact. Replace dated faucets and fixtures with sparkling new ones. Take a look at the hardware on your cabinets – do the knobs and pulls still look nice? Are they old and boring? By taking the time to replace these, you can make your kitchen and bathrooms pop with little time and money invested.
Don't Forget About the Curb Appeal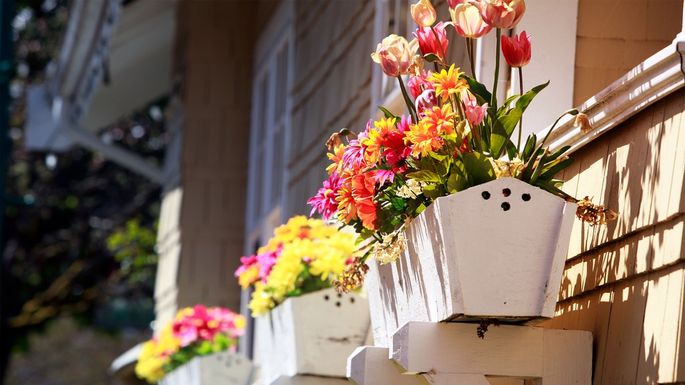 When potential buyers approach your home, the first thing they're going to notice is the curb appeal. Take the time to freshen up your landscaping and keep the grass properly cut and edged. If you don't have many plants, consider adding a flower bed of beautiful flowers or some small shrubs.
If you have flower beds already, freshen them up by removing weeds, trimming anything overgrown, and add a fresh flower or two. When you're finished with the arrangements, add a fresh layer of mulch around everything to give it a finishing touch.
Remove Popcorn Ceilings
In some older homes, popcorn ceilings are in every room. Since popcorn ceilings are now considered a dated feature, they immediately make your home lose value and do not appeal to buyers. The good news is you can remove the popcorn finish and freshen up your ceilings yourself.
All you need to do is buy a kit at your local hardware store and take the time to scrape the ceilings and remove the popcorn. Once you've scraped the popcorn and made the ceiling smooth, you can apply a fresh coat of paint to finish things up.
Brighten Things Up – Efficiently
The light fixtures in your home may not be at the top of your mind when it comes to increasing the worth of your house. The good news is changing out the lighting can be an inexpensive, quick job you do yourself and it can make a huge difference in the way a room looks.
Look for energy-efficient fixtures and consider areas where you could use a statement piece – like in your foyer or dining room. Use light bulbs that are also energy efficient and make sense for the function of the room. For example, you don't want harsh white light in your dining room.
Give Old Appliances the Boot
Replacing appliances can be more costly than some of the other suggestions but new appliances in the kitchen makes a big difference. Your return on the investment will be worth it and buyers won't be turned away because you have the original stove that was put in the home when it was built 30 years ago.
When you're upgrading the appliances, try to get stainless steel if you can afford it. If not, at least make sure they all match. You don't have to get the latest, greatest models available to make a difference so don't get discouraged by the price tags when shopping around.
Freshen Up That Front Door
It's true that your landscape is a large part of your home's curb appeal. But don't forget about the front door! If you have a nice door already, you can paint it a bold color to make it pop. Remember how you read that colors should be neutral inside the home? That's not true with your front door – so have fun!
If your door is old, boring, or in bad condition and a coat of paint won't make a difference, replace it instead. It's a good investment and won't take a lot of time. The front door will draw the buyer's eye while inviting them inside and setting the stage for a nice visit.
When you're getting your home ready to sell, don't overlook the small changes you can make with a little money and some time. Updates and changes, when done correctly, will increase your home's worth, easily return your investment, and attract more attention to your home.